Here is a step-by-step guide to ensure you get the most out of your event experience.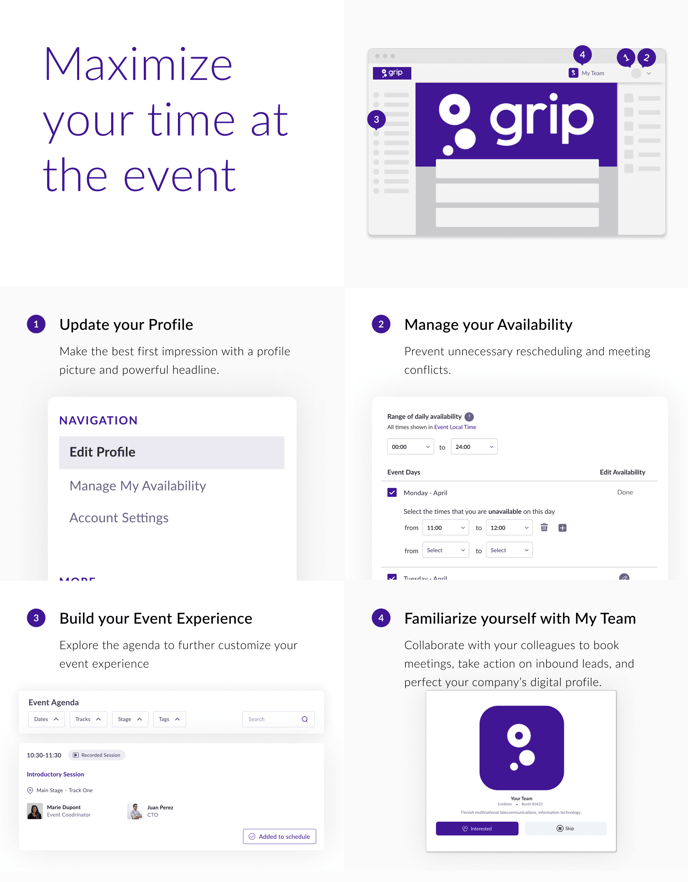 How to make the most of the event:
Learn effective ways to utilize the event mobile app for seamless navigation.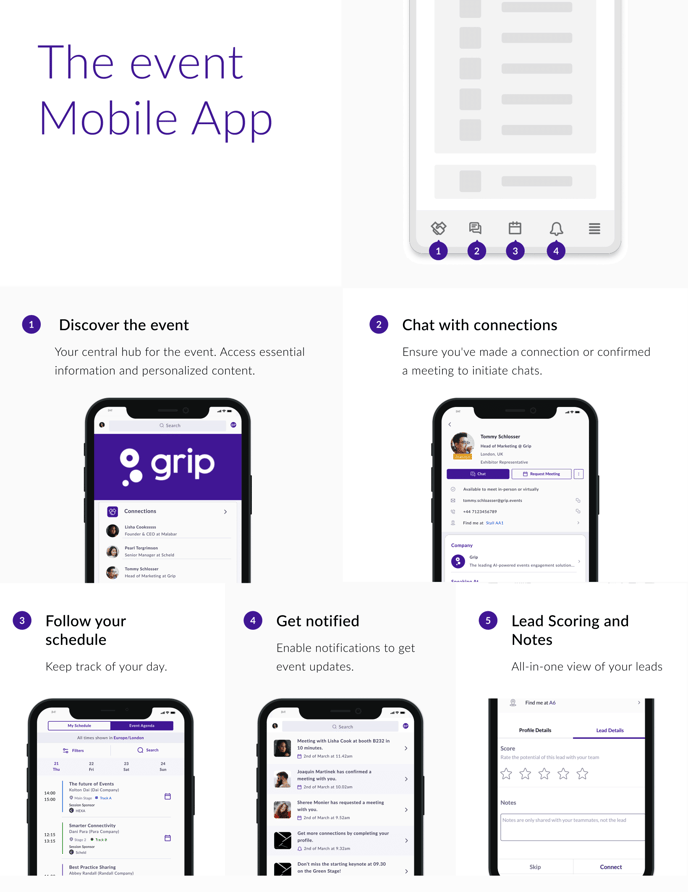 What to do after the event: Explore the export options to gather insights and connections post-event.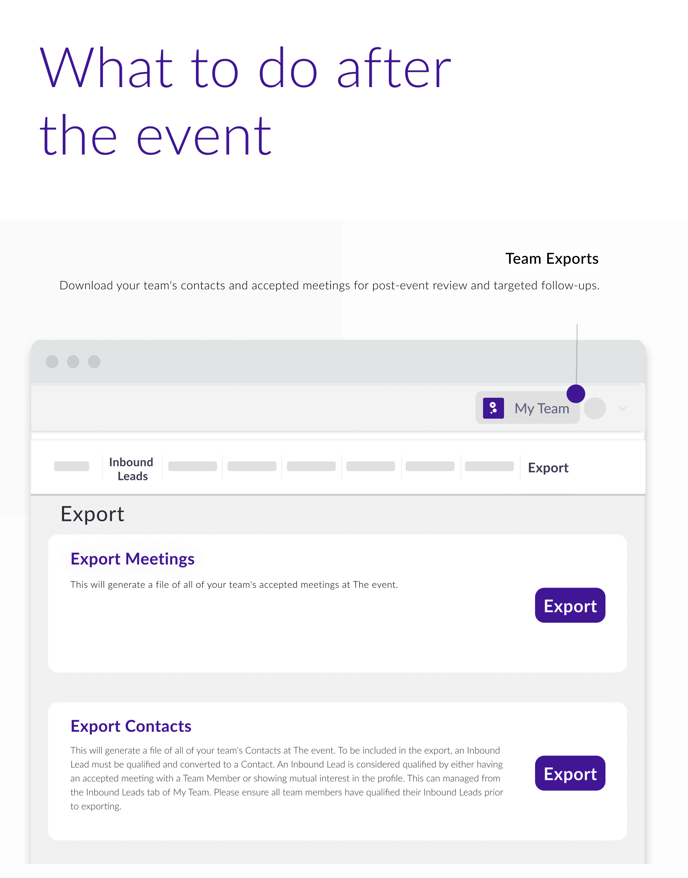 We've carefully crafted this guide to help you harness the full potential of our web-based platform to prepare for the event. Click here for more in-depth resources.