For some events, you can change the email address that you use within the platform. In this article, you will find out more about;
Things you should know about changing your email address
Not all users can change the email they use within the platform. This depends on the login process that has been chosen by your event organiser.
Once changed, email notifications will be sent to this new address, and you will be able to use it to log in next time. It will not change the email address used by the event organiser to send other non-Grip materials.
How to change your email address
1. Log in to the platform
Using your existing credentials credentials, log in to the platform. If you need to claim your account, follow the instructions provided in your Welcome Email.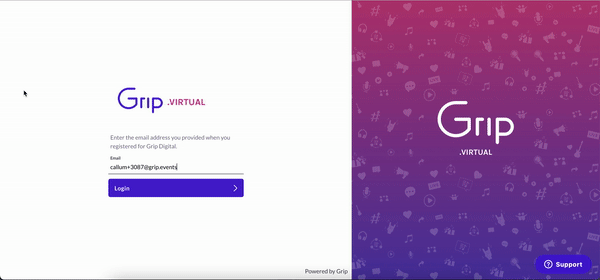 2. Navigate to 'Profile'
Click on the profile tab in the top right hand side of the page. Once on the 'Edit Profile' page, find and click the "Change Email" tab in the left hand navigation bar. If you cannot see the tab this is likely because this feature has been disabled for your event.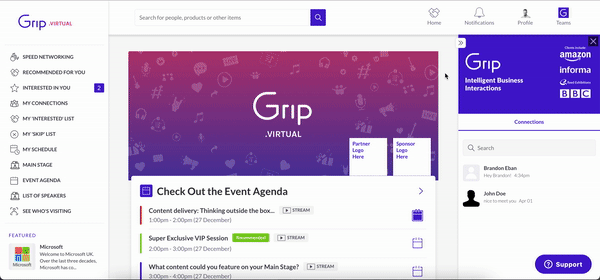 3. Change your email
Once you've clicked on the email within the text box, simply choose the email address that you want to use and press 'Save'. Your email address will now have been saved.
If you have any additional questions about this process please do not hesitate to email us at support@grip.events.