In this article, we will explain how to search for a specific company, person, product or criteria you would like to find.
1. Log in to the platform using your login and password.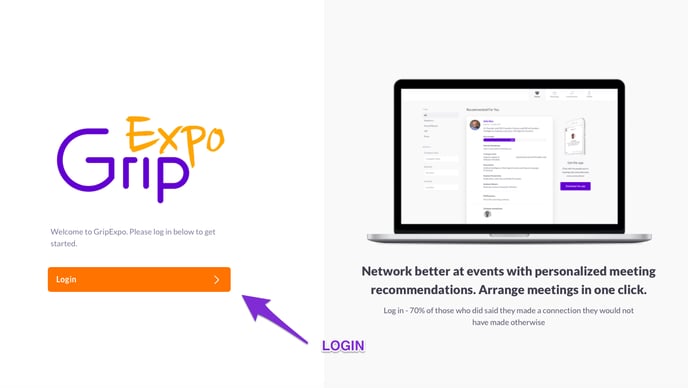 2. Select the search box, write who or what you are looking for and then press "Enter" on your keyboard.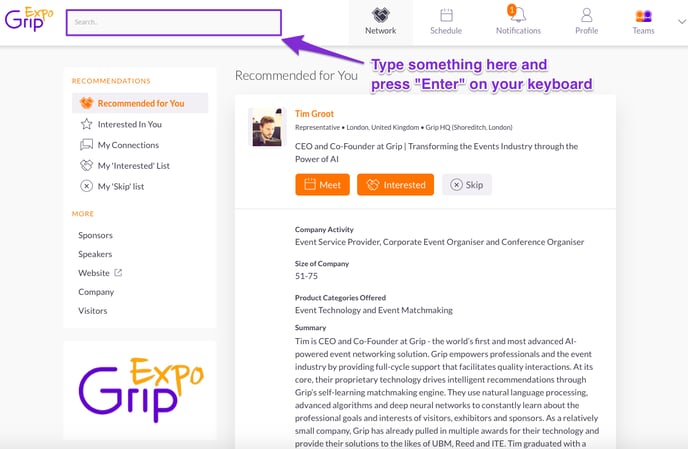 Note that the search engine will give you global results, meaning that it will search for the words you typed and give you profiles, products, companies, countries that have matched that search.
If you have any additional questions about regarding your profile preferences and how to optimise it please do not hesitate to email us at support@grip.events.