In this article, we will explain how to request a meeting with someone.
Requesting a meeting has never been easier, here is how to request a meeting in three easy steps.
Note that the meeting option will be available on different sections of the networking platform on people profiles.
1. Click on "Schedule a Meeting" on any profiles you would like to schedule a meeting with.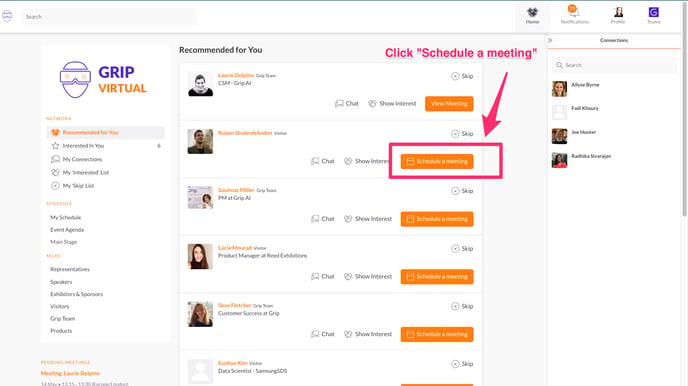 2. Select the meeting details you would like your meeting to be held at and then click "Request Meeting". You can request multiple meetings with the same
3. Keep track of all your meetings. You can see all your meetings with another user on his profile page and the overview of all your meetings is available in "My Schedule" section.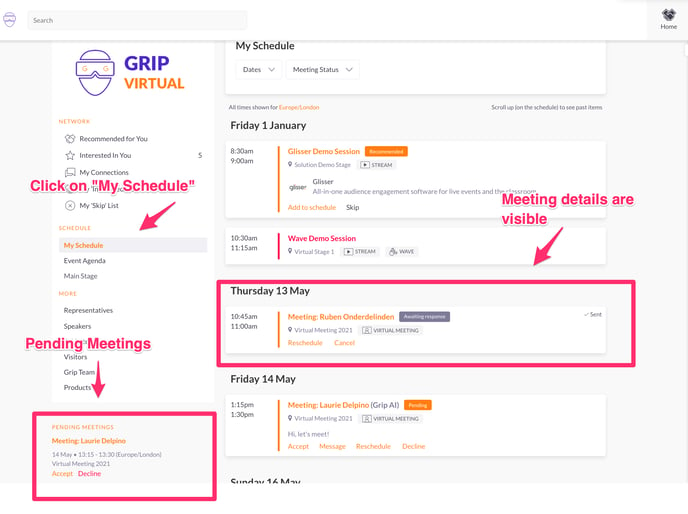 Additional information related to multi-user meetings can be viewed here.