This article explains how to create multiple meeting invites between exhibitor representatives and visitors from the Grip Organiser Dashboard.
To create multiple meetings, we would first need to make sure we have the necessities configured in order to proceed with multiple meeting invites.
You would need to have configured the following:
- You have added your representative profiles to the platform
- You have added your visitor profiles to the platform
-You have configured meeting locations for your event.
The pathway to creating multiple meeting invites is through Networking > Meetings > Meeting list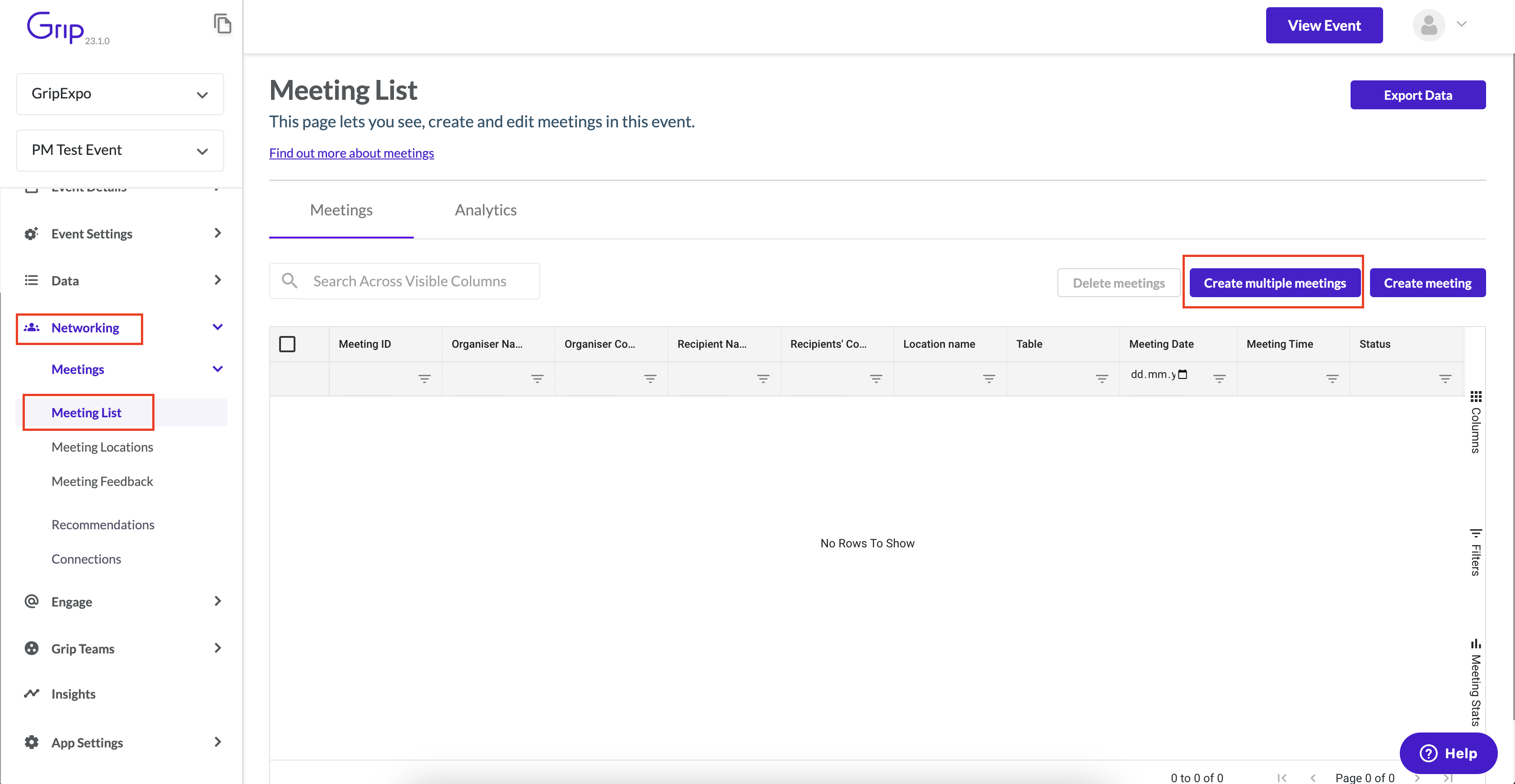 After you have clicked the option to "Create Multiple meetings" you are going to fill out the fields with the names of people you are trying to invite to a meeting.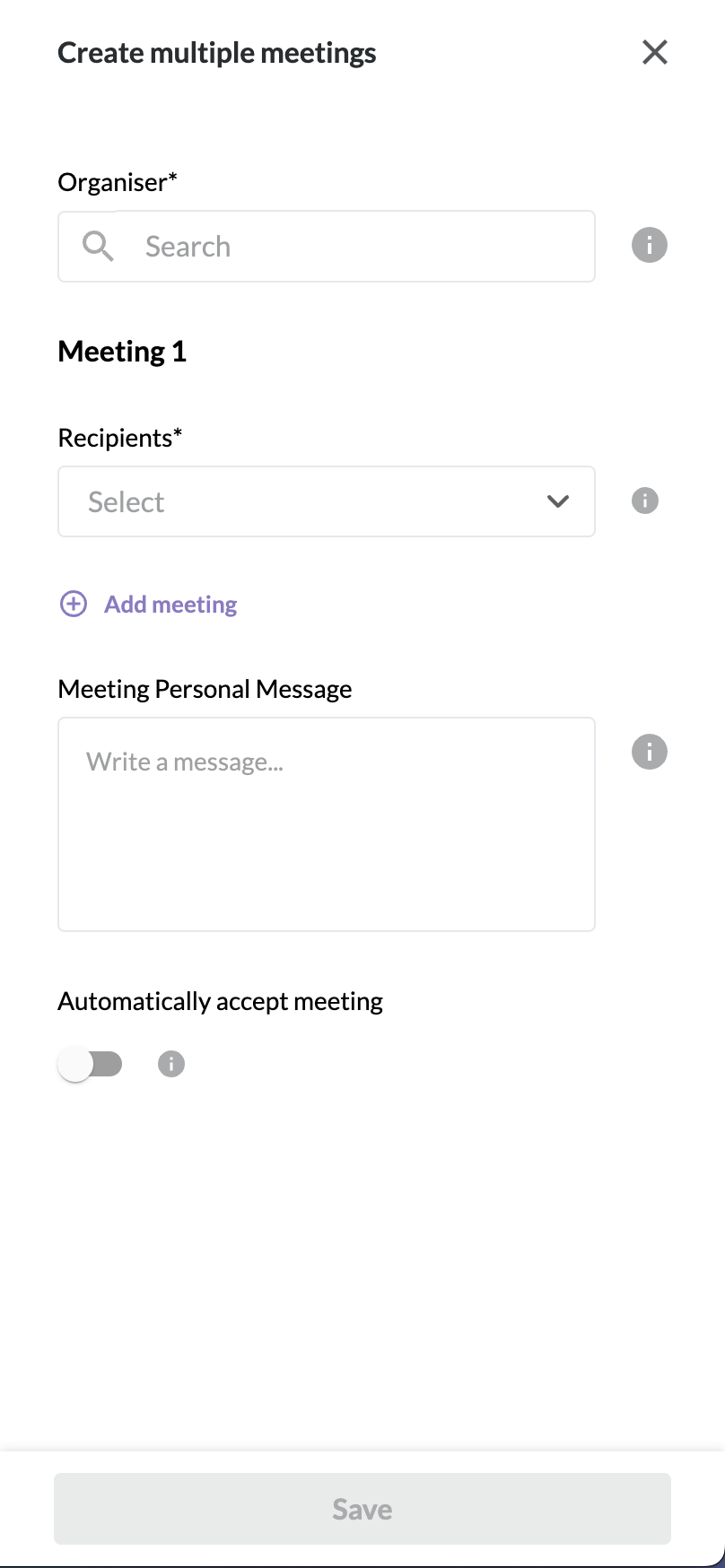 *Notice that there is a "Automatically accept meeting" toggle there as well - and if turned on these meetings will be automatically accepted by all of the parties included.
Click the Save button to save your progress!
And that is it! You have successfully created multiple meetings for your event participants!