Push notifications allow you to deliver messages to the user's mobile app whether the device is locked or in use. By using Grip push notifications you can send a text, a profile and link to your users. Great for prompting immediate interaction and engaging users not currently active in your app.
Push messaging comes down to 4 key considerations:
Target
Content
Delivery type
Timing
When you get them right, push messaging drives, latent users, back to your app and also you will be able to promote the activities at your event and keep your users engaged.
In this article, we will explain how to configure a notification, set frequency and timing.
Good to know
***Please note that notifications are set based on the number of active participants at the time a notification is scheduled. For instance; you are scheduling a notification today to be delivered 2 weeks later. You have currently 500 active users on the platform; the notification will be sent to those 500 active participants; regardless if this number increases within 2 weeks or at the time when the notification is delivered.
*** there should be a minimum of 60 minutes gap between each notification.
*** there is a 150-200 character limit for each notification
Let's start!
1- Select the right app
2- Select the right event
3- Click on the Notifications
4- Click on the "create a notification"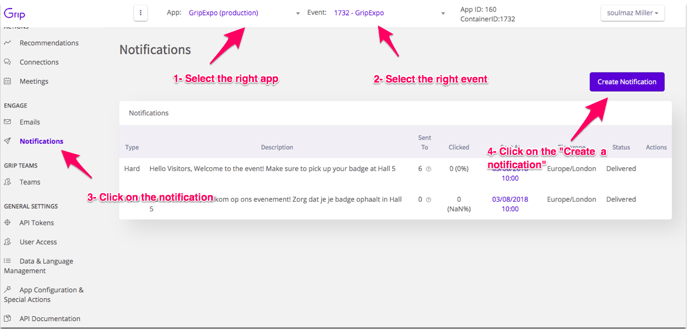 Choose segment/target
5- The system is by default set on "send a notification to active" participants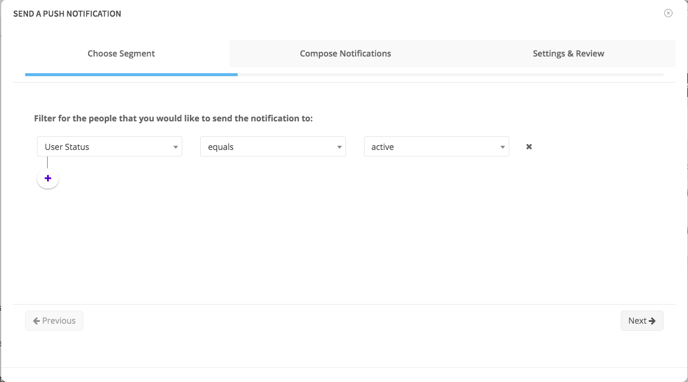 6- You can select any filter by going through the drop-down menu; for example select to send a notification only to a specific user type, or a specific job title or company or a person etc.
7- For the purpose of this article; I will select to send a notification to active people only, and you click on "next".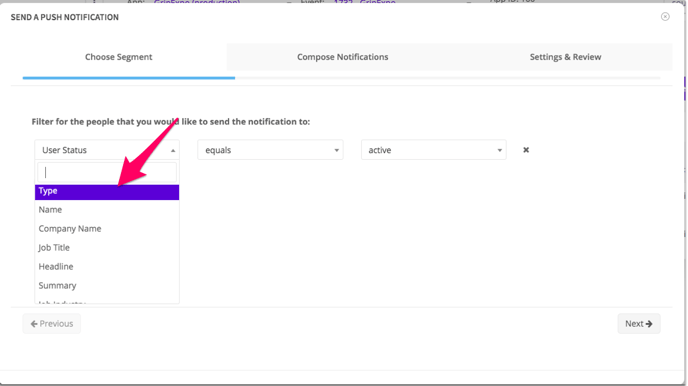 Compose Notifications
8- Type your notification which is by default in English. If your event has a secondary language > please click on the "add language" and add your secondary language notification.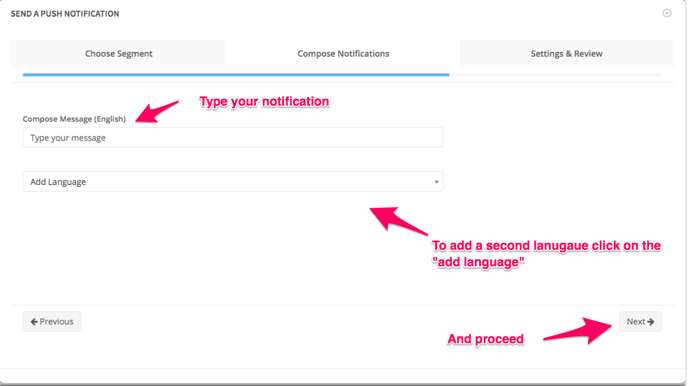 Setting and Review (Delivery type and timing)
9 - Select your notification type
Soft notification: are notifications displayed while the user is active within the app itself and using the app or phone at the time they receive the notification.
Hard notification: are notifications displayed on the lock screen when the device is locked. To receive this notification; however, the users still need to be active on the platform and logged into the app.
An example of a hard notification;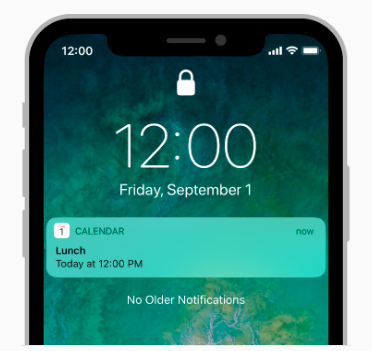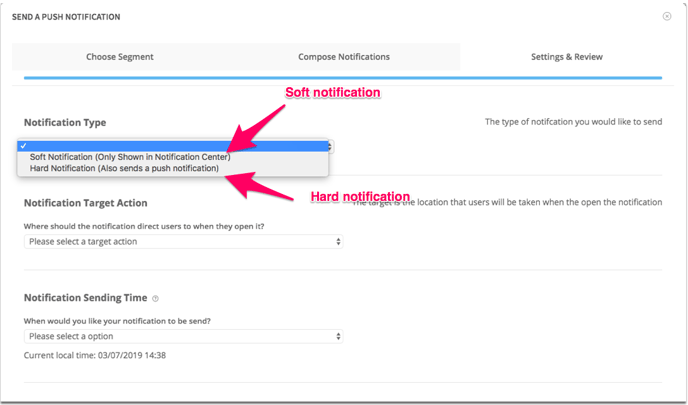 10 - Select your notification target action: you can direct your users to a thing, a URL or a text.
Thing: you can link the notification to an exhibitor, speaker, sponsor or any other types that you want. In this case when the users receive your notification and click on it; they will be forwarded to the "thing" you have linked. You select the "thing" and in the window next to it "What profile should be opened when a user opens the notification?" you can select the "thing"'s name you would like to link from the drop-down list.
Website URL: you can link a website to your notification. Select "website URL" and in the "Specify URL" section enter the website link.
None: is a plain proportional text.
11- Select a notification time
You can select to send a notification "now" or "schedule" it for later based on your country time zone.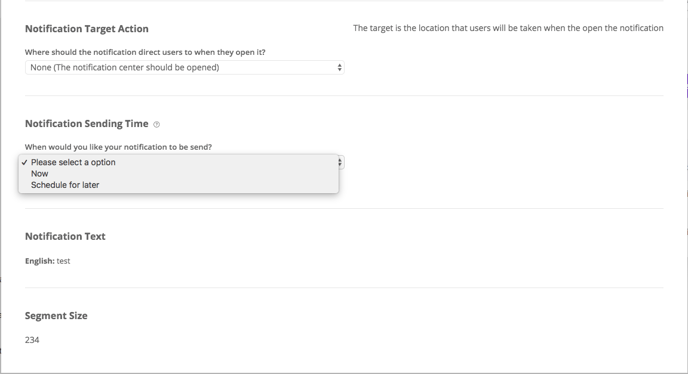 To schedule the notification for later; select "Schedule for later from the dropdown list> and select the time.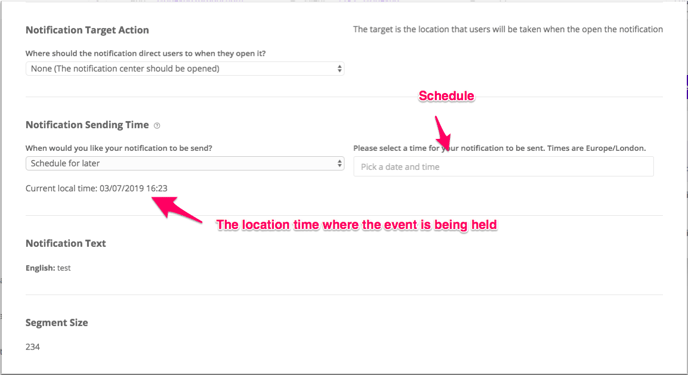 12- click on submit
13- Click on "schedule for later" or "send a notification" now.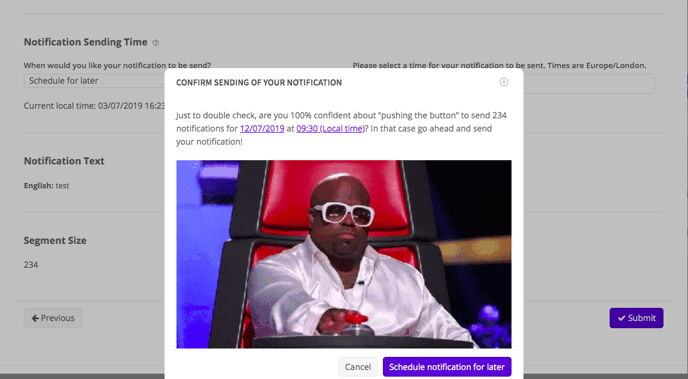 How to edit/delete a notification
To edit and remove a notification; go back to the notification page> click on Edit and change> submit
To remove a notification; click on the remove button

Additional information
You can find out how many people the notifications have been sent to and how many people viewed/clicked the notifications.