How to take part in Speed Networking?
Speed Networking allows and provides a quick way for people who have similar interests and goals to meet. People will be able to join a session in the event agenda and Grip will quickly join people together for a 3-minute meeting.
You can watch a short video about the Speed Networking process here - https://vimeo.com/566078066. Otherwise, see the steps below to see how you can participate in Speed Networking.
Steps
1. Find the speed networking session in the Event Agenda and the 'Speed Networking' label will be show for the session, which will also turn red when the session is live.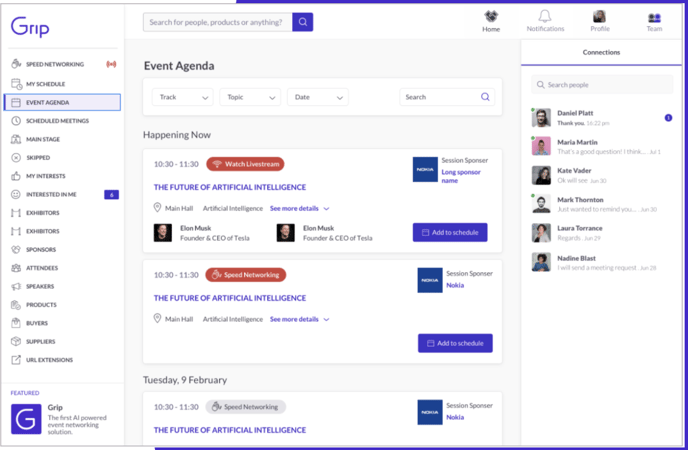 2. The speed networking session can also be found on a dedicated page available in the sidebar navigation. A red icon will also be shown when a live session is happening.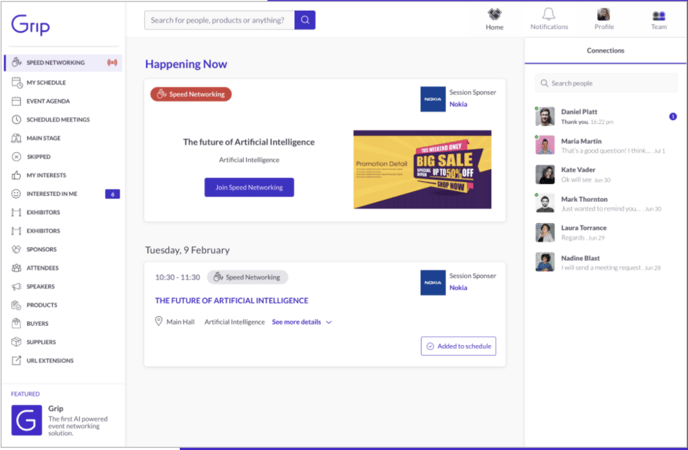 3. The 'Join Speed Networking' button needs to be clicked to open the networking mode.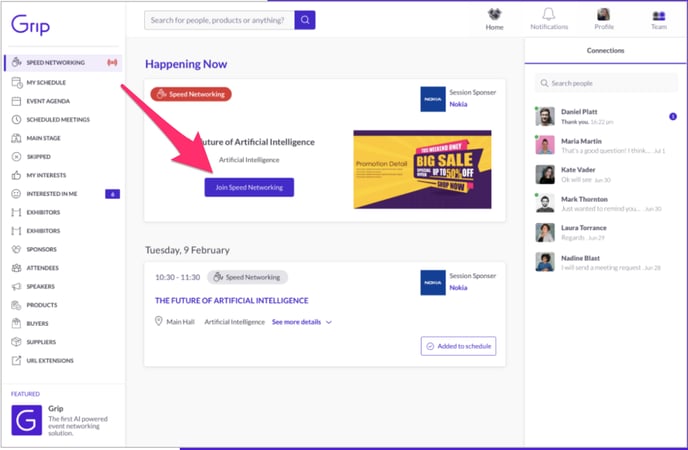 4. At first, users will join the waiting room, waiting for a match with other users.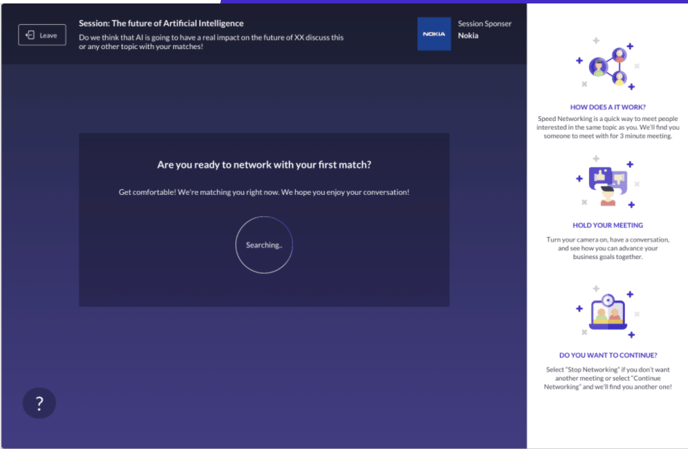 5. When the matchmaking engine creates a match with another user, users will be notified that a meeting is about to start. A 10 seconds countdown will be shown and the meeting will automatically start when the countdown is over.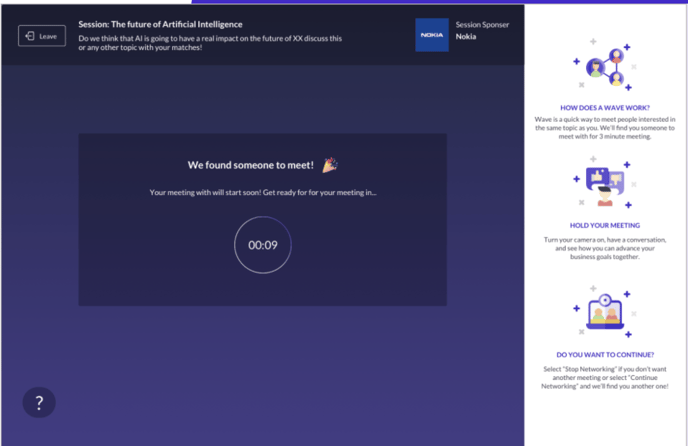 6. Users will have access to the virtual meeting room for a 3-minute meeting and the meeting countdown will be displayed on the top bar. Further information about the other meeting user will be displayed in the sidebar and meetings will end automatically.
Users will also have the option to swipe and 'Show Interest' to create a connection and enable the chat functionality.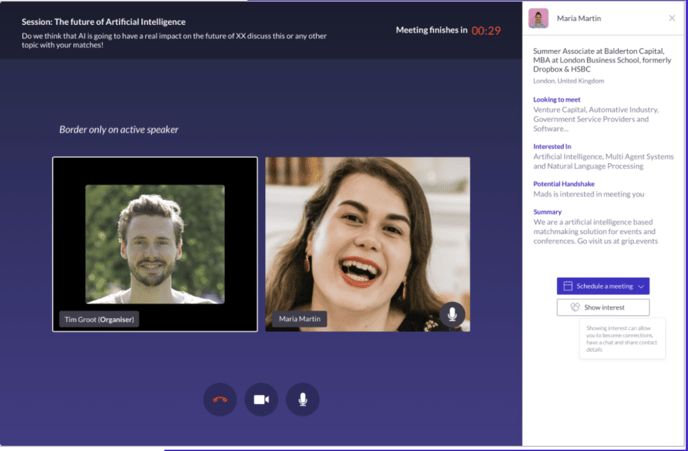 7. After each meeting, users will be asked if they want to continue networking or leave the session. Should a user not want to continue, the 'Stop Networking' button needs to be clicked.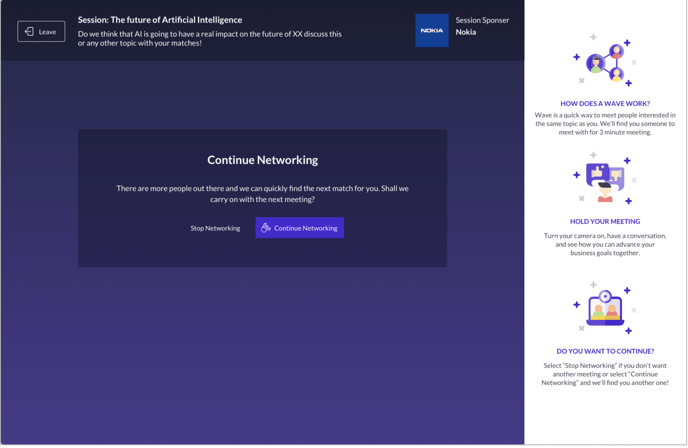 8. Once a user has left the the Speed Networking session, an overall session summary will be shown. The following information will be provided:
A list of all meetings that happened
The option to schedule a meeting
Ability to create a connection between people that met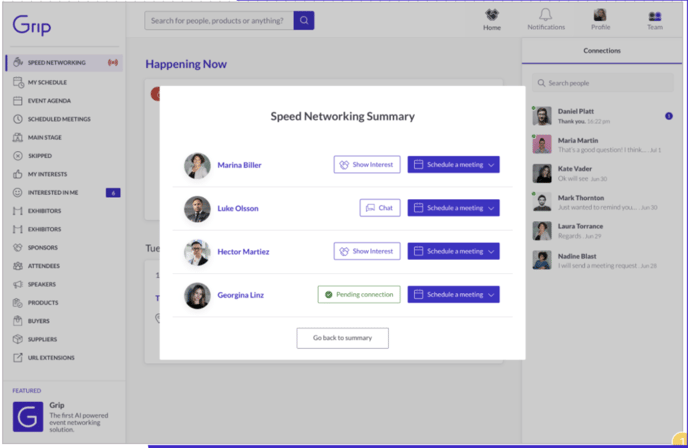 Should you have any questions, please contact support@grip.events.