In this article, we will explore the process of adding user-to-user relationships. We have empowered dashboard users with the capability to establish user-to-user relationships directly from the 'type settings' page, allowing them to assign custom names to these relationships.
Here's what we'll cover in this article:
Understanding user to user relationships
For some of our clients, the ability to create user-to-user relationships within the Grip platform is crucial. We have introduced a feature that allows dashboard users to independently create these relationships without requiring developer assistance. Moreover, dashboard users have the flexibility to name the relationships they create.
How to add user to user relationships
Step 1: Start by navigating to 'Event Details' and then access 'Event Data Types.'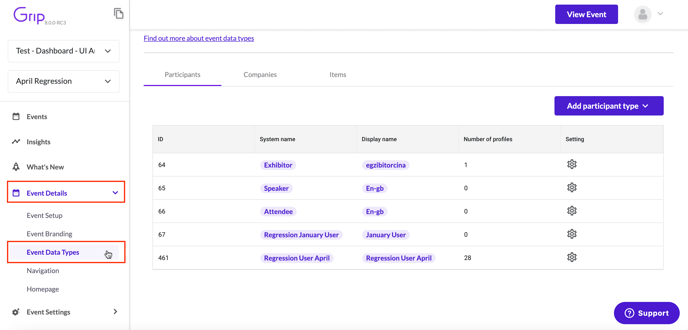 Step 2: On the right-hand side of the relationship settings field, click the cog icon.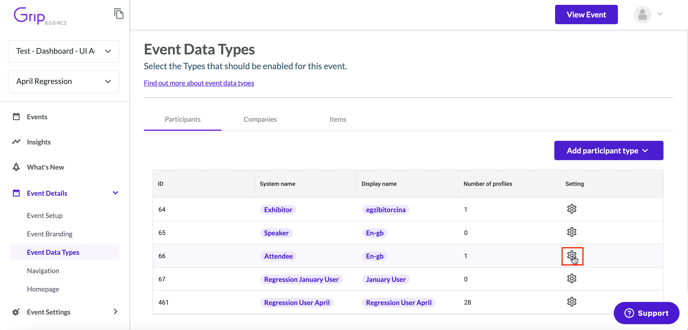 Step 3: This action will direct you to the page below. Scroll down to the bottom of the page as demonstrated in the video.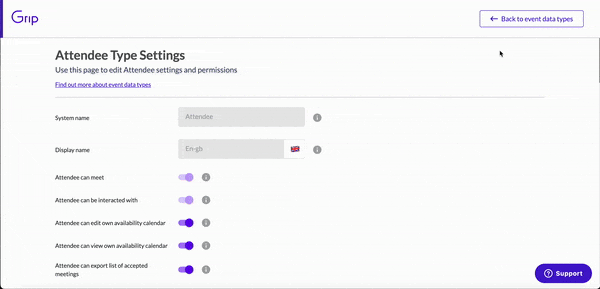 Step 4: Click on the 'Display other Participant Types' button, which will reveal additional participant types, enabling you to establish further relationships within the event data type.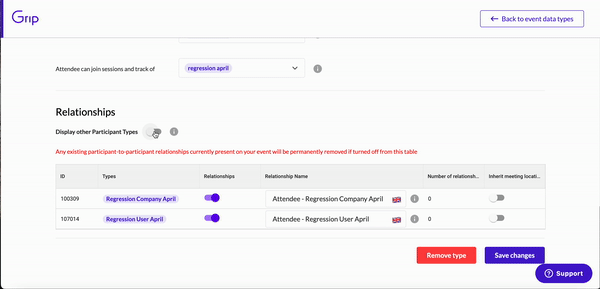 Step 5: You can now rename a relationship. Toggle 'Relationships,' allowing you to assign a custom name to the relationship.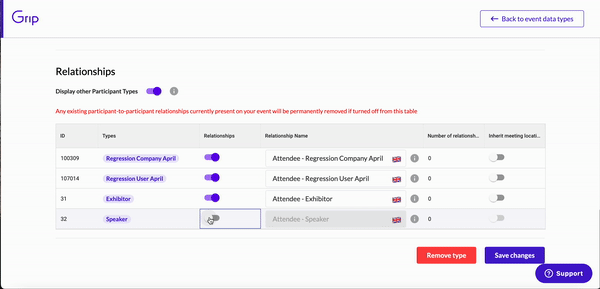 Step 6: Once you've made your changes, click 'Save' at the bottom right of the page to confirm.