A limited part of the mobile features will be available even when you lose your internet connection.
Once the app is downloaded and opened at least once in the online mode, some of the data will be cached and available offline.
Participants will be able to view the event agenda and their personal schedule, open session details, see their list of chats and connections (but not interact with them), access interactive floor-plans as well as scan badges (scans will be stored locally until the connection is restored).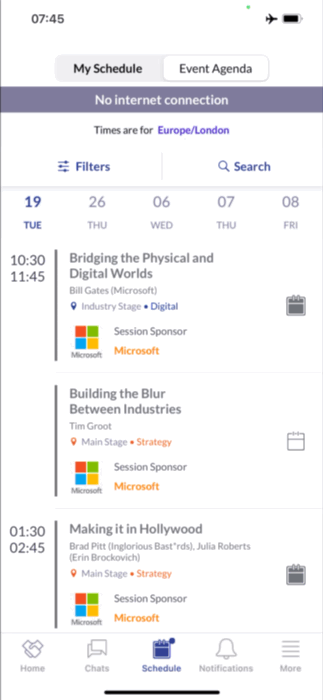 However, all of the interactivity features such as sending messages, receiving notifications or connecting with other participants will require an internet connection. Lists of profiles (e.g. exhibitors or attendees) are currently also unavailable in the offline mode.
We are working on adding offline support to more screens and features, so you and your participants can get an even more convenient mobile app experience.